File Sharing of Child Pornography Leads to Arrest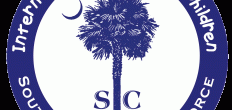 Bluffton Man Charged With Three Counts of Sexual Exploitation of a Minor
(COLUMBIA, S.C. – November 13, 2012) South Carolina Attorney General Alan Wilson announced the arrest of Dennis Keith Bennett (DOB: 09/18/1949), of Bluffton, S.C., on three (3) charges involving the distribution of child pornography.  The Bluffton Police Department, a member of the Attorney General's Internet Crimes Against Children Task Force, made the arrest on November 9, 2012.
A Berkeley County Sheriff's Office detective located the suspect as part of an undercover investigation involving peer-to-peer file sharing.  The Sheriff's Office, also a member of the ICAC Task Force, forwarded the information to the Bluffton Police Department, which obtained a search warrant for Bennett's residence.  Pursuant to that warrant, officers seized one desktop computer, two laptop computers and other items.
After admitting he downloaded and shared several files containing child pornography, Bennett was arrested and charged with three (3) counts of Sexual Exploitation of a Minor second degree (§16-15-405), a felony offense punishable by two to ten (2 to 10) years imprisonment on each count.  He was assigned a surety bond of $15,000.
The case will be prosecuted by the Attorney General's Office.
Attorney General Wilson stressed all defendants are presumed innocent unless and until they are proven guilty in a court of law.